Katsumi Kaneko
Shinshu University, Japan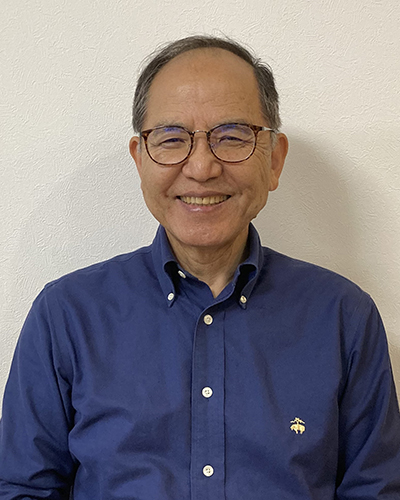 Katsumi Kaneko is a distinguished professor of Research Initiative for Supra-Materials, Shinshu University, Japan.
He had been a professor of physical chemistry, Graduate School of Science, Chiba University until March in 2010. He moved the current University in 2010. He graduated master program on physical chemistry of the University of Tokyo in 1971. Just after graduation the program, he became a research associate at Faculty of Chemistry, Chiba University.
He published about 540 papers. Chemical Society of Japan and American Carbon Society awarded him in 1999 and in 2007(Charles Petinos Award), respectively.
He has developed new nanospace-materials science: Adaptation of atoms, molecules, and ions to highly restricted nanoscale solid spaces. He showed in-pore superhigh pressure effect of nanoscale pores and partial dehydration effect for confined ions, and evidenced quantum molecular sieving effect. Recently he found the partial breaking of Coulombic law for ions highly restricted in very narrow carbon pore spaces. He gave a solution for hydrophobic into hydrophilic transformation of hydrophobic nanoporous carbons for water vapour adsorption. He developed a novel separation route for heavy isotopic gases such as O2 and CH4. He showed an outstanding separation potential of nanowindows in graphene. Very recently, he succeeded to develop ultrafast-permeable graphene-wrapped crystals-membranes which work by a completely new separation mechanism. He is now challenging how to store high density supercritical gases such as methane at ambient conditions for supporting renewable energy society.
He was a president of International Adsorption Society from 2004 to 2007. He is a fellow of Royal Society of Chemistry, International Adsorption Society, and Chemical Society of Japan.